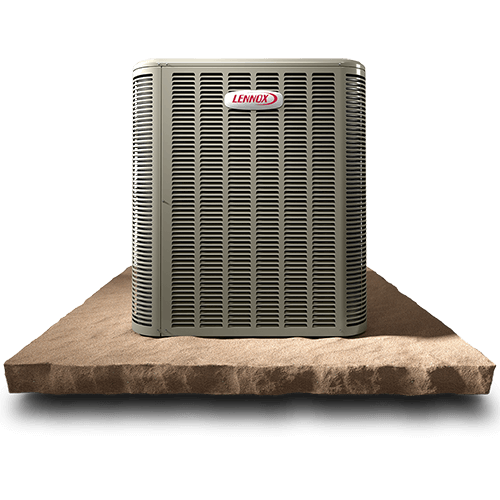 At Custom Comfort Air, we're proud to offer high-quality heat pump repair and installation services throughout Sugar Land, TX, and the surrounding areas. Regardless of the type of issue your heat pump is having, it's best to have a professional take a look. They'll be able to assess the specific issue and give you a cost estimate for the repair.
Our experts will get repairs done properly the first time so that you can have peace of mind about the functionality of your heat pump. They can also help you decide if it's time to move forward with a new heat pump installation. Most heat pumps can operate efficiently and reliably for 10 to 20 years. Aging systems can be prone to a variety of issues that can affect their efficiency and reliability. Replacing a worn-out heat pump can end up being a great investment in your home.
Heat Pump Repair Services
Our experts can answer any of your questions about the state of your heat pump. It's important to get small issues addressed as soon as possible so that they don't have the chance to turn into anything more serious in the future.
There are many signs of a faulty heat pump.
Icing up in the summer or winter
Excessive noise
Increased energy bills
Frequent cycling on and off
Work done by our skilled technicians will stand the test of time and ensure that your heat pump can operate flawlessly. They'll pay close attention to all the small details and make sure that nothing gets overlooked.
Sugar Land's Top Heat Pump Installation & Repair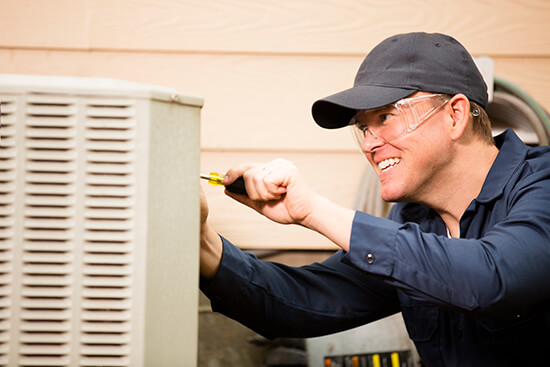 At Custom Comfort Air, we always work with the best interests of our Sugar Land customers in mind. Our BBB-accredited business maintains an A+ rating by consistently performing high-quality work. We use Energy Star-certified products whenever possible and strive to offer services that are a great value for the cost. With our skills and experience, we can work on all makes and models of heat pumps. We're a Lennox Premier Dealer and dedicated to staying current with advances in the industry.
We've been serving the area with high-quality services since 1969. We strive to build lasting and trusting relationships with each of our customers. We communicate openly and will address any concerns you have about your heat pump. Our shop is located off of Highway 90A in Sugar Land, and we're ready to serve the individual needs of each of our customers. We're fully licensed, bonded, and insured to allow our services to be used safely.
To learn more about how we could assist with your Sugar Land heat pump, give Custom Comfort Air a call today.