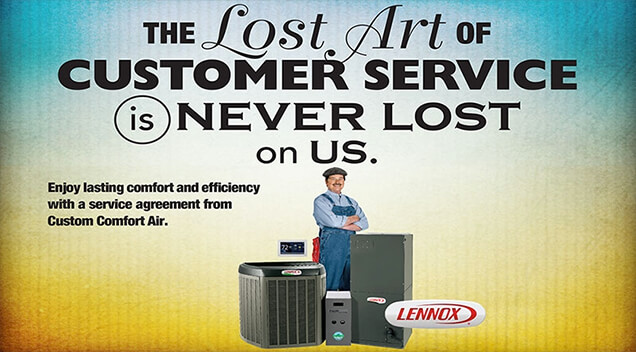 Make your best choice for: Service, response, reliability, protection, care and safety. Service not selling. Custom Comfort Air Gold Club plans offer the BEST and most AFFORDABLE options to avoid costly repair, replacement, loss of comfort, or loss of safety.
We maintain accurate records of service & repair for better equipment management and warranty protection. Most major brands require annual maintenance performed by a licensed contractor in order to maintain the manufacturer's warranty.
Study results indicate that routine maintenance can save up to 20%-30% on heating and cooling bills. Minor repairs can prevent major repairs and catastrophic failures that could require premature equipment replacements.
GOLD CLUB MEMBER BENEFITS
Two Scheduled Maintenance Visits Per Year
5% Discount on System Replacement
10% Discount on Filters
20% Discount on Repairs
Reduced Diagnostic Fees
Priority Service
No Overtime Fees
Reminder Calls to Schedule Maintenance Appointments
Call us today to find out how to join the Custom Comfort Air Gold Club.