Katy's Award-Winning AC Maintenance Company
Custom Comfort Air is a family-owned business that offers air conditioning tuneups in Katy, TX. We won Winner of Distinction 11 years in a row at the BBB Awards for Excellence. Our company also earned the BBB Pinnacle Winner in 2018. We have been in business since 1969, finding success in this line of work through excellent customer service.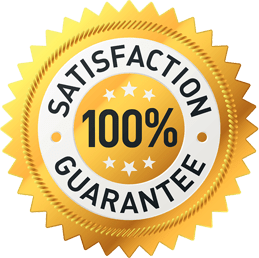 Benefits of working with us include our:
100% satisfaction guarantee
Friendly staff
Occasional specials and discounts
Licensed technicians
The Importance of AC Maintenance in Katy
Regular air conditioning tuneups in Katy are important because they help prevent your AC from breaking. AC tuneups also help the unit function at its greatest possible efficiency. Air conditioning units gradually lose efficiency over time, which results in higher energy bills. The longer you forgo maintenance, the worse the problem becomes. Custom Comfort Air recommends air conditioning tuneups in Katy twice a year. Your AC will last longer under a regular maintenance routine.
Steps we take during AC maintenance include:
Checking coolant level
Tightening any loose wires, relays, capacitors and contacts
Calibrating the thermostat
Cleaning the evaporator coil
Checking that safety features work correctly
Changing air filters
Cleaning parts
Trustworthy AC Maintenance in Katy
Approximately 90% of air conditioning units don't run as efficiently as they should. This problem is easily solved through air conditioning tune-ups biannually. Custom Comfort Air provides expert air conditioning tune-ups in Katy that keep your unit blowing cold and refreshing clean air. Our technicians are skilled and will treat your space with respect. If you're unsatisfied for any reason, we encourage you to let us know, and we will try to resolve the issue. Many of our customers who were new to AC maintenance saw a noticeable difference in their energy bills.
Gold Club Service Membership
Custom Comfort Air is proud to offer the best maintenance services in Katy, TX. Studies have shown that by having a maintenance plan for your AC System, it can help you save up to 30% each month on monthly utility costs. Routine maintenance can also help you identify small problems with your systems prior to them becoming large and causing catastrophic failure. Our Gold Club Service membership includes a variety of benefits such as:
Priority Service Status: Even during our busiest times, you will receive priority service calls and priority scheduling.
Annual Maintenance Services: The secret to keeping your family safe and comfortable is to keep your AC running like new. We proudly offer the best maintenance services in all of Rosenburg, TX.
Maximize Your Investment: A new air conditioning system is a big investment. We can help you maximize on that investment, and keep it running like new for years to come.
Regular Updates & Reminders: Don't worry about your system maintenance! Our team will keep you updated on when your maintenance is coming up, and make sure that you are fully informed about your unit.
Reduced Monthly Cost: When your system is running at peak performance, it helps save you money each month. Our maintenance plan helps ensure that you save as much as possible on monthly utility costs.
Future Savings:We offer discounts on parts and labor, to new air conditioning units. Our goal is to help you save as much money as possible.
Customer Satisfaction Guarantee: We know that you are going to love our services. In fact, we guarantee that you will be happy with our services, and if you aren't, we will make it right.
Peace Of Mind: With our maintenance plan, you can count on your AC system to keep you comfortable year round. You can also rest assured that you will save money on your monthly utilities.
Contact us today to get started on a routine air conditioning maintenance schedule in Katy. Not looking for AC maintenance? No problem, we also offer AC repair, installation and heating system maintenance.
Happy Customer!

"Very detailed, very professional, turn up when they say they will, courteous, efficient and flexible. A/C was up and running ahead of scheduled time. Highly recommended!"
John A. (Google Review)