Air Conditioning Tune-ups in Rosenberg
Since 1969, we at Custom Comfort Air have provided outstanding AC maintenance services to locals in Rosenberg, TX. Our trained technicians and friendly phone operators care about the comfort of your home. For your peace of mind, know that we carry the latest products in the cooling industry. Our AC company is proud to be a Lennox Premier Dealer, but we service all brands and models. When you need maintenance on your air conditioning unit, you can rely on the trusted experts at Custom Comfort Air.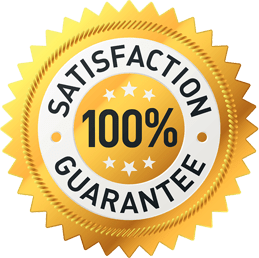 Rely on us because we:
Have been family-owned since 1969
Offer a 100% satisfaction guarantee
Are a Lennox Premier Dealer
Have professional and certified technicians
Rosenberg's AC Maintenance Company
Summer heat in Rosenberg can be unbearable without a properly working air conditioner. You don't want to spend your summer sweating indoors. Our air conditioning tuneup service can help you avoid all of those issues. We will come to your home in Rosenberg and inspect your cooling unit. Our technicians will make sure your AC is performing at an optimal level. We can fix any minor problem before it becomes a bigger issue for your home. We will perform a full-point inspection on your system. A regular AC maintenance visit may even help you save money on your energy bills as well. Schedule a visit today.

During your maintenance visit we will:
Clean outdoor condenser & indoor evaporator coil
Flush & clean all drain lines, condensate traps and pumps
Balance airflow by adjusting plenum dampers
Test ohm reading on compressor, IFM & OFM
Clean, test and record outdoor fan motor amps and volts
Clean and record indoor evaporator coil
Measure heating/cooling temperature increases and decreases
Check settings, wiring and switches
Make sure all controls & safety features are working properly
Check for refrigerant leaks but checking indoor and outdoor unit
Check and tighten electrical components
Clean and level the thermostat
Gold Club Service Membership
Custom Comfort Air is proud to offer the best maintenance services in Rosenberg, TX. Studies have shown that by having a maintenance plan for your AC System, it can help you save up to 30% each month on monthly utility costs. Routine maintenance can also help you identify small problems with your systems prior to them becoming large and causing catastrophic failure. Our Gold Club Service membership includes a variety of benefits such as:
Priority Service Status: Even during our busiest times, you will receive priority service calls and priority scheduling.
Annual Maintenance Services: The secret to keeping your family safe and comfortable is to keep your heater / AC running like new. We proudly offer the best maintenance services in all of Rosenburg, TX.
Maximize Your Investment: A new air conditioning system is a big investment. We can help you maximize on that investment, and keep it running like new for years to come.
Regular Updates & Reminders: Don't worry about your system maintenance! Our team will keep you updated on when your maintenance is coming up, and make sure that you are fully informed about your unit.
Reduced Monthly Cost: When your system is running at peak performance, it helps save you money each month. Our maintenance plan helps ensure that you save as much as possible on monthly utility costs.
Future Savings:We offer discounts on parts and labor, to new air conditioning units. Our goal is to help you save as much money as possible.
Customer Satisfaction Guarantee: We know that you are going to love our services. In fact, we guarantee that you will be happy with our services, and if you aren't, we will make it right.
Peace Of Mind: With our maintenance plan, you can count on your AC system to keep you comfortable year round. You can also rest assured that you will save money on your monthly utilities.
Dependable Air Conditioning Tune-ups in Rosenberg
We provide quality cooling services for the Rosenberg area, and we believe in giving you dependable AC maintenance for an affordable price. Our company wants you to be comfortable throughout the summer months. We can even help you avoid costly repairs with our maintenance services. If you need to schedule a visit in Rosenberg, give us a call at Custom Comfort Air. Do you need an AC repair, installation or heating maintenance? We can help! Contact us today.
Happy Customer!

"Very detailed, very professional, turn up when they say they will, courteous, efficient and flexible. A/C was up and running ahead of scheduled time. Highly recommended!"
John A. (Google Review)