Benefits of Financing a Heating System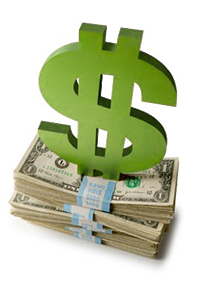 Keeping your home safe and warm is extremely important. One of the best ways to do this today is by investing in a quality heating system for your property. Unfortunately, many people may find that it can be very expensive to pay for a new heating system upfront. Another great option to consider would be to finance the heating system. There are several benefits that come with financing a heating system.
Minimizes Upfront Cost
One of the main benefits of financing a heating system is that it will minimize your upfront cost. Paying for the installation of a brand new heating system can be expensive and many people may not have the money available to do so. In these situations, a better option would be to finance the heating system. This will greatly reduce your necessary upfront expense in exchange for an affordable monthly payment.
Allow You to Get Better System
Another advantage of financing your heating system is that it will allow you to get a better system. If you need to pay for your system up front and money is tight, you may be more likely to choose a more affordable model. Unfortunately, the more affordable option may not be right for your home. When financing a system, you will be able to choose the model that is perfect for your property.
Service Package
An ancillary benefit that comes with financing your heating system is that you can also get a great service package along with it. When you purchase a new furnace and finance it, the contractor may also be able to throw in a servicing package that can include your maintenance and repair needs. This will help to ensure your furnace continues to work well for years to come.
Heating Experts in Rosenberg, TX
If you are looking for a new heating or air conditioning system, you should reach out to Custom Comfort Air today to schedule an appointment. Custom Comfort Air has been providing a variety of HVAC installation, maintenance, repair, and consultation services to residential and commercial property owners for nearly 50 years. Today, the company serves customers in the Houston, TX area.