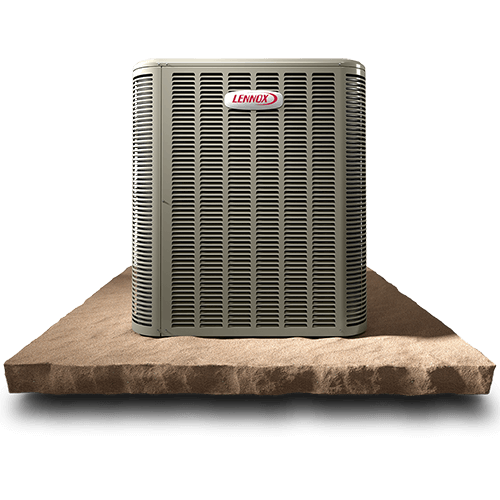 Our team at Custom Comfort Air should be your first choice when you're looking for heat pump repair services in Rosenberg, TX. Whether you're in Fort Bend County a surrounding area, you'll get prompt assistance from us whenever heating or cooling issues arise. Fortunately, it's easy to tell if your climate control system is on the fritz. Damaged heat pump are often noisy and inefficient, and you may get a whiff of unusual odors. Getting a replacement will put your comfort concerns to rest. That's why it might be time for you to invest in a heat pump installation.
Reliable Heat Pump Repair Service
If your heat pump is no longer reaching your desired temperature, don't hesitate to schedule system repairs. The device won't do its job right until it's free of mechanical and electrical problems. That's why thorough repairs are necessary. Because of our corrective measures, your heat pump will stop acting erratically. Plus, you'll be able to use it safely again. If the system is over 12 years old, upgrading it would probably be a good idea. Since a new unit will operate quietly and efficiently, there's no doubt that you'll have more peace of mind. Your expenditure on energy costs should go down as well.
System repairs or replacement can resolve minor and major problems:
Short cycling
Unresponsive thermostat
Rising monthly utility bills
Uneven heating or cooling
You can't afford to ignore the buzzing or humming sound that's emanating from your heat pump. Let us come and see what's wrong so that we can provide you with an effective solution. If you want to protect your investment, our heat pump repair service will always be worth your while.
To maximize the comfort of your home in Rosenberg, consider opting for heat pump installation. A brand-new heating and cooling system can create a pleasant indoor climate in every season. Therefore, you'll benefit from our excellent service whether you opt for professional repairs or upgrade to a newer model.
Rosenberg Heat Pump Installation Company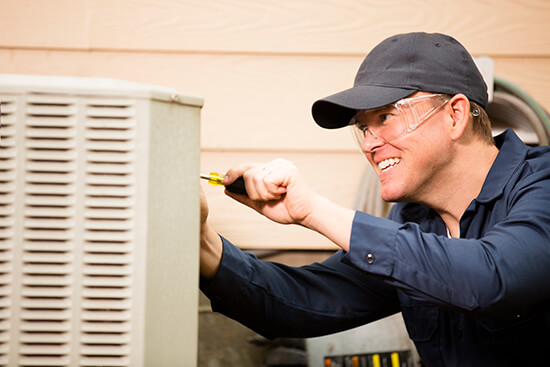 If you want to do business with trained heating and cooling experts, look no further than Custom Comfort Air. Since 1969, we've been devoted to serving property owners like you. We take pride in delivering top-notch quality as a Lennox Premier Dealer, and we can work on any make or model. You'll also appreciate our 100% customer satisfaction guarantee. When you work with us, you'll have an enjoyable experience on every occasion. Our company is owned and operated by family members who strive for excellence. We're always punctual so we can start and finish jobs on time.
We're located on Cottonwood School Road. Call us at Custom Comfort Air today to get an estimate on repairing or replacing your heat pump.