Custom Comfort Air is the heating installation specialist in Needville, TX. When it comes to replacing your heating system, our team at Custom Comfort Air will have a new system installed in next to no time. Whether you are down by Fall Wood, across by Barbara Jordan Park, out past the Needville Cemetery, or up by Cramer Quarter Horses, we will provide a cost-effective solution to your heating needs.
We have been a fixture in the Needville community since 1969, and aim to provide 100% satisfaction on every job. We even guarantee it. If you're not happy with the service, we won't rest until we put it right.
Efficient Heating Installation in Needville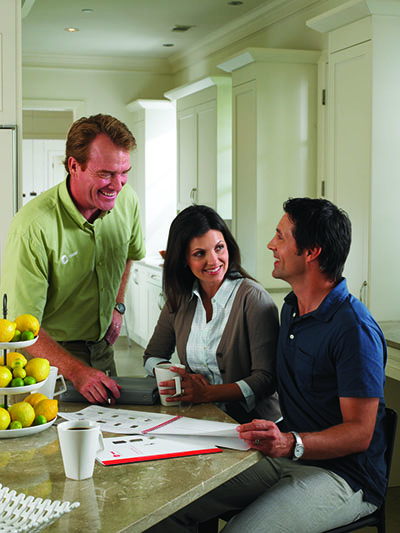 There will come a day when your heating system decides to stop for the last time and no amount of repair work will change this.
There are a couple of signs to watch out for that might suggest your heating system is on its last legs.
Carbon monoxide alarm keeps triggering
Poor indoor air quality
Making strange sounds and odors/li>
Increasingly frequent repairs required
Weak airflow coming from vents
When it comes to heating installation and furnace replacement, Custom Comfort Air is the premier company in Needville. We have a range of quality products from some of the best brands for you to choose from.
Replacing your heating system will often place a financial burden on you and your family, so we will work with you to find a solution within your budget. We also offer several attractive financing options should you require them.
Trusted Furnace Replacement Team
When it comes to heating installations and furnace replacements, our highly skilled technicians won't let you down. They will provide a friendly and reliable service every time. Our team aims to complete every job to the highest standard possible and will always go the extra mile to ensure your needs are met.
Custom Comfort Air is accredited by the BBB with an A+ rating. In 2019 we won the Supreme BBB award and have featured in the awards for 13 consecutive years. We are 100% employee-owned which incentivizes everyone to work at the optimum level.
If you are in the market for a heating installation, give our team at Custom Comfort Air a call. Our technicians will answer all your questions.
When winter gives way to spring, we are happy to help with your AC needs, as well. When your heating system needs to be repaired, our technician will arrange a suitable time to repair the unit. If you are interested in having your heating system maintained on a regular basis give us a call. We can place you on our maintenance schedule.
Happy Customer!

"Very detailed, very professional, turn up when they say they will, courteous, efficient and flexible. A/C was up and running ahead of scheduled time. Highly recommended!"
John A. (Google Review)