Beat The Bellaire Heat With An AC Replacement
Don't sweat the heat this summer, prepare for the coming season with a new AC installation! Summers in Bellaire are tough to handle when you don't have a cool air-conditioned home to retreat to after a long day. Unfortunately, some residential homes aren't equipped with updated air conditioners and other homes simply don't have an air conditioner at all! With summer temperatures as high as 90+ degrees, now is the time to reach out and give us a call. Custom Comfort can be your solution for all of your air conditioning needs!
AC System Replacement Can Be Easy With Custom Comfort
There are few HVAC companies with the history of success that we can showcase. At Custom Comfort, we have been servicing Bellaire, TX and the surrounding areas since 1969. Our long history of satisfied customers and quality workmanship just highlights our commitment to quality AC service. We can be your one-stop-shop for all things related to your cooling systems.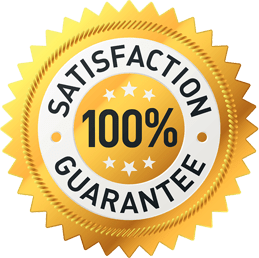 With summer rapidly approaching, here are a few reasons you should pick up the phone and call us today!
Financing Available On Approved Credit
Your Satisfaction Is Guaranteed
BBB Accredited Business
Quick And Convenient Scheduling
Don't Sweat Your Next AC Installation, Let Custom Comfort Handle It
If you live in a home with an outdated air conditioner, you are paying for it without even realizing it. Old air conditioning units are inefficient, terrible for the environment, and worse for your utility bills. If you want to equip your home with an energy efficient air conditioner that keeps you cool around the clock, you've come to the right place.
At Custom Comfort, we offer a variety of benefits to all of our AC system replacement customers.
Get A Free Quote On Your AC Installation
All Service Is Backed By Warranty
Full Inventory Of Energy Star Rated Products
With summer rapidly approaching, now is the time to leap into action in order to update your home's cooling system! At Custom Comfort, we are just a phone call away from helping you begin the process toward a quick, easy and affordable AC system replacement. Not looking for AC installation? We also offer repair and maintenance services along with heating installation!
Happy Customer!

"Very detailed, very professional, turn up when they say they will, courteous, efficient and flexible. A/C was up and running ahead of scheduled time. Highly recommended!"
John A. (Google Review)