Bellaire's Top Company for AC Maintenance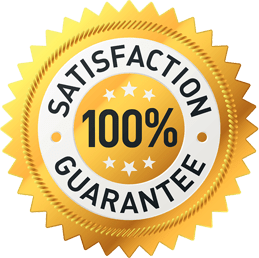 Custom Comfort Air is standing by when you need professional AC maintenance in Bellaire, TX. Our family-owned business has been serving local homeowners since 1969. Since we're dedicated to 100% customer satisfaction, we'll work hard to ensure your maximum comfort. We take immense pride in the positive reputation we've earned. Our crew will work quickly and offer convenient scheduling.
Locals choose us because of our:
Cost-effective services
Top quality products
Certified and experienced technicians
100% customer satisfaction guarantee
Professional AC Tune Up in Bellaire
An annual AC tune-up in Bellaire is essential to make sure your system is working properly. We'll make sure your AC is energy efficient so that you can save on your long-term energy costs. Many homeowners don't take advantage of regular maintenance even though it can potentially pay for itself over time. In addition to being great for your wallet, it can give you the peace of mind you need. You don't want your AC system to break down during a heat wave. This is why you want to be sure to call us for service before it starts getting too warm. With an AC tune-up, you can be sure that your unit will be ready to withstand the summer temperatures.
With a routine AC tune-up, you could:
Save money on potential repairs
Reduce energy waste
Extend the life of your system
Prevent safety issues
Improve air quality
Gold Club Service Membership
Custom Comfort Air is proud to offer the best maintenance services in Bellaire, TX. Studies have shown that by having a maintenance plan for your AC System, it can help you save up to 30% each month on monthly utility costs. Routine maintenance can also help you identify small problems with your systems prior to them becoming large and causing catastrophic failure. Our Gold Club Service membership includes a variety of benefits such as:
Priority Service Status: Even during our busiest times, you will receive priority service calls and priority scheduling.
Annual Maintenance Services: The secret to keeping your family safe and comfortable is to keep your heater / AC running like new. We proudly offer the best maintenance services in all of Rosenburg, TX.
Maximize Your Investment: A new air conditioning system is a big investment. We can help you maximize on that investment, and keep it running like new for years to come.
Regular Updates & Reminders: Don't worry about your system maintenance! Our team will keep you updated on when your maintenance is coming up, and make sure that you are fully informed about your unit.
Reduced Monthly Cost: When your system is running at peak performance, it helps save you money each month. Our maintenance plan helps ensure that you save as much as possible on monthly utility costs.
Future Savings:We offer discounts on parts and labor, to new air conditioning units. Our goal is to help you save as much money as possible.
Customer Satisfaction Guarantee: We know that you are going to love our services. In fact, we guarantee that you will be happy with our services, and if you aren't, we will make it right.
Peace Of Mind: With our maintenance plan, you can count on your AC system to keep you comfortable year round. You can also rest assured that you will save money on your monthly utilities.
Expert AC Maintenance in Bellaire
When you need AC maintenance in Bellaire, having a company you can count on is essential. Our experts are highly trained and have a great deal of experience. This means we're capable of spotting many potential issues before major repairs are needed. Be sure to make Custom Comfort Air your first choice when you need an AC tune-up or other related services. Not looking for AC maintenance? We also offer AC repair, installation and heating system maintenance as well.
Happy Customer!

"Very detailed, very professional, turn up when they say they will, courteous, efficient and flexible. A/C was up and running ahead of scheduled time. Highly recommended!"
John A. (Google Review)