You need AC repair in Beasley, TX when your air conditioner isn't doing what it's supposed to do — cool your home and improve its indoor air quality. Thankfully, Custom Comfort Air has a team of certified technicians offering fast and reliable air conditioner repair. There's no problem we can't fix — from a broken air conditioner to issues with your thermostat. Unlike inexperienced technicians, we can guarantee 100% satisfaction because we know AC repair like the back of our hands. Call us whenever you have problems and we'll send someone immediately. Our technician will inspect your entire system during the service call, rule out the problem, and make sure you're delighted with the service.
Temperatures in Beasley can reach as high as 90 degrees Fahrenheit in the summer. If you have an inefficient system, getting through the day will be stressful. Don't worry; we'll make sure your system will be in excellent shape after the service call. You won't have to worry about an uncomfortable summer because we've got you covered.
Dependable Air Conditioner Repair in Beasley
Serious AC repairs sometimes occur when a homeowner ignores a minor AC problem thinking it would just go away. For example, he may ignore the scraping or the grinding sounds so long as there's cool air. The noises could be occurring inside the unit and may damage the other components when not fixed. And there's nothing worse than air conditioning shutting down in the middle of a scorching summer. You can avoid these problems and other major AC repairs by calling a technician as soon as possible.
The benefits you will reap by having AC repair by a skilled technician are numerous.
Reduces indoor humidity
Extends the lifespan of your AC
More efficient system
Comfortable home
And more!
Trusted Professionals for AC Repair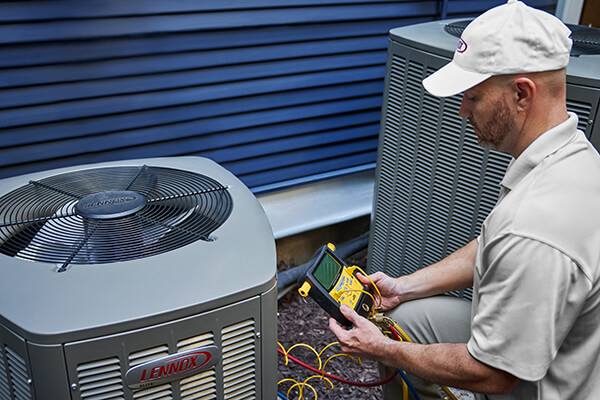 Don't wait until it's too late and you have no choice but to get a replacement instead. Getting an AC repair when you need to can avoid expensive replacements. Custom Comfort Air is always available to help, especially during emergencies. You can always rely on our air conditioner repair services in Beasley, as all of our technicians are certified, licensed, and highly skilled. Whatever the issue, we can fix it efficiently and effectively. We are committed to providing top-notch services — in fact; we got the BBB Award for Excellence for 13 years in a row and are still counting! Contact us today for an appointment.
If you are ready to upgrade your AC we can offer you a range of solutions that will accommodate your home and personal needs. Most manufacturers require regular maintenance on your AC to keep your warranty intact. Schedule your annual tune-up before the summer season. Need help with your furnace? We also provide a full range of furnace repair services.
Happy Customer!

"Very detailed, very professional, turn up when they say they will, courteous, efficient and flexible. A/C was up and running ahead of scheduled time. Highly recommended!"
John A. (Google Review)