Heat Pump vs. Furnace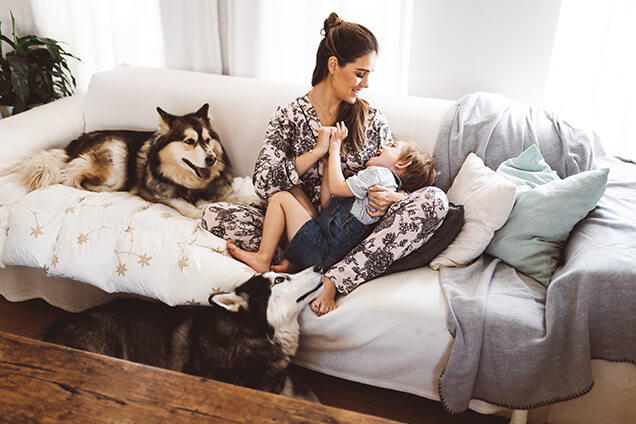 Here at Custom Comfort Air, we're happy to provide Houston and surrounding cities, not only with high-quality climate control systems and service but also with expert advice for homeowners trying to choose heating and cooling options. One question that item comes up is, "Should I put in a furnace or a heat pump?" Let's take a look at the consideration that goes into making that particular choice.
One-Way vs. Two-Way
The first thing you must consider is the fact that a furnace is a one-way system, meaning that it can only warm your home; it can't cool it. A heat pump, which uses outside air and an electric heating element to regulate temperature, can provide both cooling and warming. On the other hand, if your home is already equipped with air conditioning units, you might need only a one-way addition rather than a two-way, all-in-one solution.
Climate
Furnaces are better at coping with temperatures below 40 degrees Fahrenheit. Heat pumps are weak below this cutoff, but their ability to cool you down make them an attractive choice for our part of Texas, where sub-40 temperatures are rare and heat is the big enemy.
Costs
A traditional gas-powered furnace will typically cost less than a heat pump because they're less complex devices with fewer parts to look after. These devices can also last longer and run into fewer maintenance issues than heat pumps, if only because you would only activate them in cooler weather. On the other hand, the installation process for a furnace will cost more than for a heat pump because it also requires a ventilation system. Although your heat pump may run all year round, the electricity used could be less pricey than the gas would have to supply for your furnace. Ground-source heat pumps can even produce heat simply by drawing warm air from the ground and pumping it into the home.
Heating Company Rosenberg Residents Rely On
Whether you're interested in a heat pump, furnace, air conditioner or packaged HVAC system, Custom Comfort Air has the products you're looking for. Call our company today to learn more!