How to Clean an Air Conditioner Filter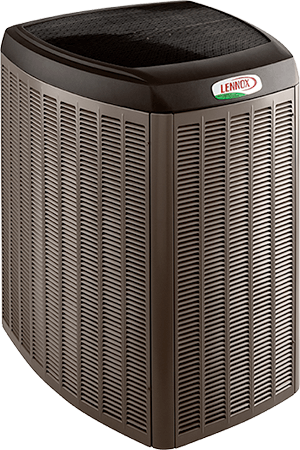 Air conditioner filters are often the most overlooked components in an HVAC system, yet they play a huge role in keeping debris, dust, and dirt away from your Houston home. As they improve the quality of the air you breathe, they can also get clogged with the same particles they trap from the surrounding. When the filters get blocked, the air conditioner is forced to work harder as it pumps the air through them. This not only incurs more energy costs but also shortens the lifespan of your system.
Luckily, you can easily avoid these high utility costs while increasing the efficiency of your air conditioner by having the filters removed, assessed, cleaned or replaced every two to three months.
Learning how to clean your air conditioner filters is a fundamental part of a regular maintenance schedule. How you do it plays a huge role in determining whether your HVAC system will function efficiently. That said, here's how to clean your air conditioner filters:
The Basics
Before you learn how to clean the filters, it is important to remember that not every air conditioner filter can be cleaned. If the filters in your system have a cardboard frame or come with a printed indication of non-serviceability, then it means the filters can only be replaced. Contact an HVAC professional for help on genuine air filters and how to install them. They will help you find the right size. If you are buying one for yourself, carry along the old one so that you can compare.
How Often Should You Clean Your Air Conditioner Filter?
Cleaning, and or replacing, your air filters should be performed regularly. It is recommended that you also have a professional take a look at your HVAC system twice a year. The maintenance of the system will depend on how well it performs its functions. Should you notice any issue such as loud and unusual noises, reduced efficiency, increased power consumption, or strange smells, then you should contact a professional for a maintenance schedule.
It's also important to ensure that you check the filters more regularly if you live in a region with a high number of pollutants or if you deal with dusty work like woodworking. If you notice a pile of built-up dust in your system's filters, keep the maintenance to a weekly routine.
How to Clean the Filters
For this process, you will need a few tools and materials, including a screwdriver, a vacuum, a hairdryer and an AC filter.
Step 1: Examine the Condition of the AC Filter
First, assess the situation. Check the condition of the AC filters to determine whether they need to be cleaned. To do this, begin by turning off the system as a precaution to prevent the release of dirt back into your home as you remove the filter. Next, use a screwdriver to open the vent cover and remove the filter. Some AC units come with a release handle used to remove the filters – if applicable, use it. Then, slowly slide the air filter out of its pocket with extreme caution so as not to damage it. Next, give it a thorough assessment.
The exact location of the filter in your AC is not standardized. It depends on your type and model. In most units, however, the filters are located just behind the return vent, which is conventionally found near the ceiling or the floor. Some AC systems may also have several return vents. This is particularly the case for large homes, so examine all of them to ensure that you are not overlooking any other filter.
If you are in doubt, call an HVAC specialist for help or information on where the filters in your AC system are found.
Step 2: Clean the AC Filter
If upon inspection you notice dust buildup, or if you see any discoloration, grayness, or rips, clean the filter or have it replaced. Using a portable or a handheld vacuum cleaner, suck the dust or dirt from the reusable filter to clean it. Reusable filters usually have a plastic or metal frame. If you feel that the filter is not clean enough, you can run water through it in the opposite direction of the airflow. Run water using your bathtub faucet or a showerhead.
Most importantly, you must first check the filter for where the dirt or clog is most visible and then have that side face downward. This will allow the water to dislodge and get rid of the dust without clogging or pushing the particles back into the filter.
If your HVAC system's filters are not reusable, that is, if they come framed in cardboard, it means that the solution is through a clean replacement. In such a case, it makes sense to have a replacement ready for your convenience. Ensure that the replacement filter is the right size and is specific to your AC system.
Step 3: Leave the AC Filter to Dry
After thoroughly washing the AC filter, leave it to dry. There are no specific instructions on how to go about this step, but you can consult with the manufacturer or an HVAC professional for any special steps. Other than that, you can place the cleaned filter against the side of a bathtub or a safe wall for some hours, flipping it over after a while for better results. If you want to speed things up, you can utilize a hairdryer set to dry it up first. Ensure that you don't blow it too hot as it can burn or damage the AC filter.
Step 4: Reinstall the AC Filter
After the reusable filter is properly cleaned and dried out, reinsert it back to the AC unit. The same way you removed it, simply slide it back into its specially designed slot and screw it back in – if the process involved such. Ensure that the arrows on the frame of the filter points toward the unit and away from you. The same goes for a new replacement filter.
Stay on Schedule
Maintain a routine check for the AC filters in your Texas home. To ensure that the quality of air in your home is fresh all the time, you should consider setting up a monthly reminder to inspect its condition. This will also depend on a few factors, including the climate of the region your home is located in. AC filters in warmer climates require regular checks during the hot months and frequent maintenance during winter. Once you know the cycle of the performance of your AC unit, you can make a schedule and stick to it throughout the year.
Reach Out to Custom Comfort Air for Maintenance and Tips
For more information on how to clean your AC filters, maintenance tips, replacements, and news installations in Houston, Katy, Sugar Land, Richmond, Bellaire, Rosenberg, and the surrounding area, reach out to Custom Comfort Air for help. With over five decades of expertise, we understand all your air conditioning needs and are here to take away the stress by fixing your problems quickly, efficiently, and affordably.
We also offer a wide selection of other services including indoor air quality that stretch beyond only repairs or installations. We stock a massive selection of reputable air conditioning products in the region, too. Call us today!