What Happens When Professionals Visit to Repair Your HVAC System?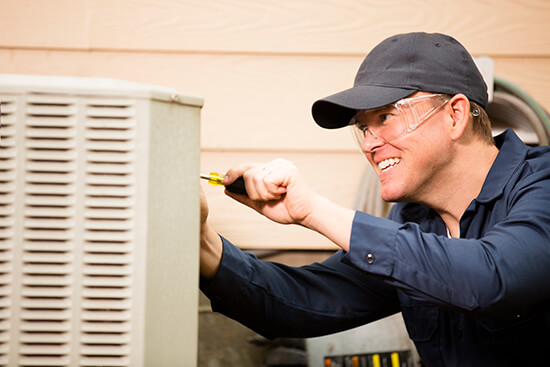 A home's HVAC unit plays a significant role in ensuring the temperature remains comfortable throughout the year. This creates a conducive living environment for the family members regardless of the season. However, it can be quite frustrating when the system malfunctions, especially when needed. For instance, when the AC unit breaks down during summer or the furnace malfunctions during winter. Fortunately, HVAC technicians can diagnose and fix any issue your HVAC may have, regardless of its magnitude. Typically, the cost and time duration of the repair depends on its degree of faultiness. As a homeowner, you are likely eager to know what happens during an HVAC repair. Here are some of the activities that take place.
Diagnosis of the Problem
Diagnosis of the issue is usually the first step to successfully initiating a repair process. Luckily, seeking help from a reputable company can help you to accurately detect your HVAC issues based on their worker's experience and availability of appropriate equipment. As soon as you note any issue with your HVAC problem, including foul odors or unusual sounds, contact a technician immediately. When a technician arrives at your residence, they first enquire about noticeable symptoms. This gives them a clue of what to search for.
After the technicians arrive, they cannot start the repairing process unless they are precisely sure that they have highlighted the problem. First, they need to prepare for the whole process. Typically, safety is always their main priority. Since it's much easier to evaluate an issue if someone knows how the unit should function, technicians usually gather information about the specific unit that needs repair. The technicians typically request for the system's manuals to do some reviews. Besides, they will also consult you about the history of the equipment's repairs.
Typically, many air conditioners fail due to obvious reasons. When technicians observe the system carefully, they may detect the issue even with little testing. The areas technicians will observe are broken or burnt wires or swollen capacitors. Other aspects that give HVAC technicians clues include sound produced by the equipment and burnt transformer smells. Besides, the component's temperature can also help detect issues that may be affecting your system. As a homeowner, you are expected to help the technicians identify some of these issues based on your experience.
When the technicians have a good idea of the areas to pay attention to, the next step is to get their tools ready. The first step usually entails ruling what is wrong. This involves following the manufacturer's troubleshooting guide or studying the schematic diagram. Every action taken by the technician aims at detecting and solving the prevailing problem. Technicians must note their readings and observations. Sometimes, identifying the part working right can also help detect the problem. Typically, technicians predict what readings they expect before taking a pressure, temperature, or voltage reading.
The following are common essential tools used by technicians in the field:
Tin Snips and Shears
Reciprocating Saw Blades
Mobile HVAC Software
Vacuum Pump
Refrigerant Scale
Pipe Wrenches and Pliers
Cordless Drill
Screwdrivers
Once the technicians find the underlying issue, they usually identify the cause of the problem. Failure to determine the cause while fixing the issue can cause frustrations in the future. Some of the causes of a faulty HVAC system include lack of maintenance, corrosion, old age, abrasion, or corrosion.
Replacement or Repair of the Specific Problematic Part
After identifying the prevailing problem, the technician will start repairing the specific problem. Frequently, fixing an issue entails replacing a particular part. Most professionals carry common replacement parts in their vehicles. You can make this easier for them by first giving them a clue about the issue before they arrive at your residence.
Professionals HVAC repairers usually take their time to fix the issue to prevent compromising on quality. Common problems linked with HVAC systems are poor quality or restricted airflow, leaking ducts and water damage, failure to cool the property correctly, and if the heat pump continues to operate all the time. During repairs, HVAC technicians may interfere with your normal household activities. Therefore, being supportive can help them save time and enhance the quality of their work.
General Inspection and Maintenance
After thoroughly repairing your faulty HVAC issue, professional HVAC technicians usually conduct a general inspection of your system and perform other necessary maintenance. This helps reduce the occurrence of future HVAC issues. Typically, homeowners should ensure that they seek HVAC maintenance services at least twice annually.
One of the areas that the technician must check is the electrical components. Since you may fail to detect an electrical malfunction or problem with your system, experienced technicians can help you do so. During this time, your technicians will check for frayed wires and loose wiring connections throughout the unit. Such issues can affect your system's efficiency and reliability and cause a safety risk for you and your loved ones.
Generally, the thermostat is an essential piece of equipment in your HVAC system. Besides, it is usually the part that homeowners interact with most. Your technician will ensure its function remains reliable and effective during maintenance.
AC capacitors usually work with the motor, the blower, and the compressor. Therefore, if the capacitors fail to function accurately, your HVAC system may struggle. Luckily, the maintenance carried out helps reduce this risk.
Another crucial area that must be checked is the refrigerant. Typically, HVAC units are supplied with sufficient refrigerant during installation that can last their whole lifespan. Therefore, it doesn't dissipate as common in vehicles. If your unit is losing refrigerant, it may have a leak that must be found and taken care of.
Lastly, the technicians will help you clear the condensate drain. When a cooling system drains, the condensate drain is the part responsible for removing condensation. Water usually accumulates in a pan and drains away if everything is functioning perfectly. However, during high usage seasons like summer, you may experience an overflow in your drain, which may damage your home and other parts of the system.
Explanation of the Process and Answering Specific Questions
After completing the job, professionals usually take time to explain what they have done and answer any questions you may have. As a homeowner, ask any questions that you may have regarding issues like maintenance and things to avoid. This helps ensure your system continues to function flawlessly for an extended period. Technicians are also responsible for cleaning up the work area. Generally, professional technicians are committed to serving their clients. Therefore, they will professionally deliver the information you need in a manner that you can understand easily.
Seek Professional Help
Although you may be tempted to carry out an HVAC repair on your home, it is not recommendable. Seeking professional services guarantees you the quality and safety you need and deserve. At Custom Comfort Air, we offer professional HVAC services, including repairs, maintenance, and installations. Our technicians are highly experienced and certified to meet your expectations. We also deal with furnaces, thermostats, heat pumps, air conditioners, and packed systems. For more information about repairing HVAC systems, contact us at Custom Comfort Air.