If your Air Conditioner is more than 15 years old, it may be time to schedule AC Installation near Houston, TX. The energy savings alone will help make your air conditioning finance payments. Modern HVAC technology is super efficient compared to that early 2000s model you keep having to call the ac repair guy to fix. Don't waste any more money fixing older, outdated, and inefficient air conditioning systems.
Houston Area AC Installation Experts
If you live in Houston, Texas, then you are no stranger to sky-high temperatures that leave you sweating and exhausted. When the need arises for AC installation in the Houston area, our highly-trained technicians are standing by. We serve residents in the Houston area with energy-efficient air conditioning, heat pumps, ductless mini-splits, and energy-saving thermostats.
More importantly, you are no stranger to the comfort that air conditioning can offer after a long and hot day out under the sun.
In Houston, Texas it is a necessity to have a home with a working air conditioner. If your AC unit is outdated, and making odd noises, now is the time to prepare yourself for a new air conditioning system.
Professional AC Replacement in Houston From Custom Comfort
Since 1969 our company has been serving Houston and the surrounding areas with outstanding cooling solutions at an affordable price. Our promise has always been to deliver a full complement of air conditioning services at a price that our customers can depend on. If you find yourself in need of an AC replacement, we can be of assistance. Whether you are looking to replace your old AC unit or install a brand new one, we are here to help.
Listed below you'll find just a few perks that we have available to all of our customers.
Your Satisfaction Is Guaranteed
Variety Of Financing Options On Approved Credit
Excellent Customer Service
Competitive Prices On All AC Services
AC Installation Can Improve Your Energy Efficiency
Did you know that an old air conditioner needs to be replaced? It's true, your AC unit may be working 'fine' while still siphoning excess energy and inflating your utility bills. Replacing your old AC unit with a new AC unit can be stressful, but when you have Custom Comfort on your side, the task becomes much easier.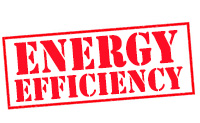 We offer a variety of different benefits to all customers looking to get an AC replacement.
Free Personalized Estimates On AC Installation
Financing Available On Approved Credit
Quick And Convenient Scheduling
Energy Efficient & Eco-Friendly Products
Since 1969, we have been focused on providing reliable and professional air conditioning services to our customers throughout Texas. With summer rapidly approaching, now is the time to get proactive and install your new air conditioner. With free quotes and flexible financing available on approved credit, Custom Comfort can help you seize your comfort this summer.
We also offer AC repair in case you need your existing system fixed and AC maintenance as well as heating installation.
Happy Customer!

"Very detailed, very professional, turn up when they say they will, courteous, efficient and flexible. A/C was up and running ahead of scheduled time. Highly recommended!"
John A. (Google Review)